UX DESING SERVICES​ IN CHANDIGARH
UX design, or user experience design, is a critical component of creating successful digital products. At VQ Codes, we understand the importance of UX design and offer top-notch services to help our clients achieve their goals. If you're looking for UX Design Services in Chandigarh, we're here to help!
UX design, or user experience design, is a critical aspect of creating a successful website or mobile application. At VQ Codes, we offer high-quality UX Design Services in Chandigarh to help businesses improve the user experience of their digital products. Our team of experienced designers understands that good design is more than just aesthetics - it's about creating an intuitive and user-friendly interface that guides users through the digital experience.
Whether you're building a website, mobile app, or other digital product, our UX design services can help you create a seamless, intuitive user experience that keeps your users engaged and coming back for more. So why wait? Contact us today to learn more about our UX Design Services in Chandigarh and how we can help you take your digital product to the next level!
We provide several
UX Services

such as:
We specialize in creating user-centered mobile app interfaces that deliver exceptional user experiences. Our team of skilled mobile UX designers understands the importance of designing an intuitive and engaging interface that reflects the user's needs and goals. We use cutting-edge technologies and design methodologies to create mobile app interfaces that are user-friendly, aesthetically pleasing, and easy to navigate. Our goal is to ensure that users can easily interact with your app, and the experience is seamless across different mobile platforms. From wireframing and prototyping to final design implementation, we work closely with our clients to ensure that their vision is brought to life with our expertise in mobile UX design.
We understand that UX research is the foundation of creating a successful user experience. Our UX research services include user testing, interaction design, information architecture, and consulting. Our team of experts will help you understand your users, their needs, and how to meet them effectively. We offer a comprehensive range of UX research and design services that cover everything from planning and designing interactions to testing and validating your ideas through prototyping and usability testing. Our UX teams work with senior level companies to create exceptional designs that are built for the long term. We believe in a collaborative approach to UX research and work closely with our clients to ensure that we are meeting their goals and objectives. Our goal is to help you build a better product, faster. With our UX research services, you can be confident that you are creating a user experience that will engage and delight your users.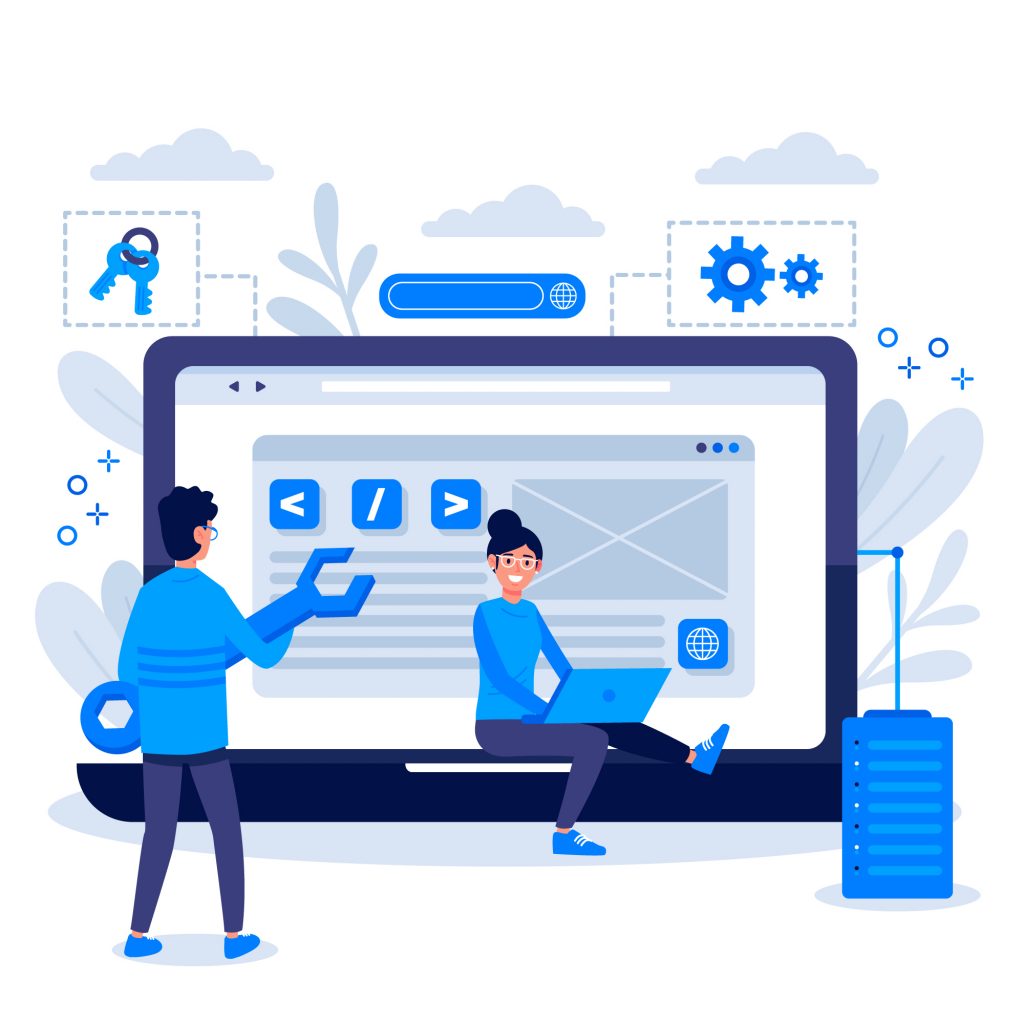 WHY DO PEOPLE SELECT? VQ Codes for UX Design Services in Chandigarh and Mohali
Here are some reasons why you should choose VQ Codes for your UX design needs in Chandigarh and Mohali:
Expertise: Our team of UX designers has years of experience in the field and is well-versed in the latest design trends and best practices. We have worked on a variety of projects across different industries, giving us a broad perspective and knowledge base.
Collaborative approach: We believe in working closely with our clients throughout the design process to ensure that their vision is realized. We value open communication and feedback, and we are committed to delivering designs that exceed our clients' expectations.
User-centric focus: Our design process is centered around the user, and we take the time to understand their needs and behaviors. By conducting user research and testing, we can create designs that are not only aesthetically pleasing but also intuitive and easy to use.
Customized solutions:We understand that each project is unique, and we tailor our design solutions to meet the specific needs of our clients. Whether you need a redesign of an existing product or a brand new design, we can create a solution that is tailored to your business goals and objectives.
Quality assurance: We are committed to delivering high-quality designs that meet our clients' needs and expectations. We conduct thorough testing and quality assurance to ensure that our designs are functional, user-friendly, and visually appealing.

Web Development
We are a leading website development company with development centres in Tricity, Chandigarh, Mohali.

Mobile App Development
Also called online marketing, digital marketing is the advertisement of products and services by brands using the internet or digital strategies.

UX Design
The UX design of a website or website application determines the experience of people while using the website.

CMS Solutions
Content Management System is computer software used to manage the generation and refinement of digital content.

QA & Testing
Quality Assurance Testing, popularly known as QA testing, improves the software development process to make it efficient

Web Development
At VQ Codes, we have a very specific method by which mobile apps are developed and designed.