Comprehensive IT Solutions for
Modern Businesses
We offer a wide range of IT services to help businesses optimize their operations and achieve their goals. From IT consulting to managed IT services, cloud solutions, software development, and digital marketing, we provide customized solutions to meet your unique needs. Contact us today to learn how we can help your business thrive in the digital age.
VQ Codes Provide Best Services
We take pride in providing our clients with the best possible IT services to help their businesses grow and succeed in today's competitive market. Our team of experts is dedicated to delivering innovative and customized solutions tailored to the unique needs of each client.
We specialize in a wide range of IT services, including web development, mobile app development, UX design, digital marketing, content management systems, and QA/testing. With over 15 years of experience in the industry, we have a proven track record of delivering high-quality solutions that meet the highest standards of excellence.
If you are looking for a reliable and experienced IT services provider to help your business grow and succeed, look no further than VQ CODES. Contact us today to learn more about our services and how we can help you achieve your business objectives.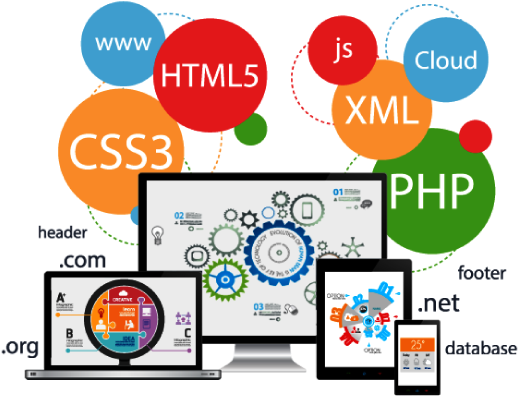 Web Development
We are a leading website development company with development centres in Tricity, Chandigarh, Mohali.

Mobile App Development
Also called online marketing, digital marketing is the advertisement of products and services by brands using the internet or digital strategies.

UX Design
The UX design of a website or website application determines the experience of people while using the website.

CMS Solutions
Content Management System is computer software used to manage the generation and refinement of digital content.

QA & Testing
Quality Assurance Testing, popularly known as QA testing, improves the software development process to make it efficient

Web Development
At VQ Codes, we have a very specific method by which mobile apps are developed and designed.
Our team is available 24/7 to answer any questions or concerns you may have about our services, and we strive to provide prompt and helpful responses.
At VQCODES, we pride ourselves on having an awesome team of highly skilled professionals who are dedicated to providing our clients with top-notch services.
Our team of experienced developers and designers work tirelessly to ensure that every product we deliver meets the highest standards of quality.
VQCODES is a company with many years of experience in the web development, UX design, digital marketing, content management systems, QA testing, and mobile app development industry.