Content
Management


System
CMS Solutions
Services in Chandigarh ​
Are you looking for the best CMS solutions services in Chandigarh and Mohali? Look no further than VQ Codes! Our team of experienced developers and designers specialize in providing top-notch CMS solutions services that cater to your unique business needs.
We understand that a content management system is the backbone of any website or application. That's why we provide a wide range of CMS services, including CMS development, customization, integration, migration, maintenance, and support. Our team of experts has experience working with various popular CMS platforms such as WordPress, Drupal, Magento, Joomla, Shopify, and more.
VQ Codes, we are committed to providing the best possible CMS solutions services in Chandigarh and Mohali. Our team of experts is dedicated to delivering high-quality solutions that exceed your expectations. Contact us today to learn more about our CMS solutions services and how we can help you take your business to the next level.
Content
Management System

Few Points
Custom CMS Development: Our team of experienced developers can create custom CMS solutions tailored to your specific needs. This means you get a CMS that works precisely the way you want it to, without any unnecessary features or functions that might slow you down.

CMS Integration: We can integrate your existing CMS with other systems, such as your CRM or eCommerce platform, to provide a more seamless user experience. This helps to streamline your operations and increase productivity.

CMS Migration: If you're unhappy with your current CMS, we can migrate your content to a new CMS seamlessly. This ensures that your content remains accessible, and you don't lose any critical data in the process.

CMS Maintenance: We offer CMS maintenance services to keep your CMS running smoothly and up-to-date. We ensure that your CMS is secure and optimized, and we can troubleshoot any issues that may arise.

CMS Training: We offer comprehensive CMS training services to help your team get up to speed with your new CMS. This helps to ensure that everyone is using the system correctly and can make the most of its features.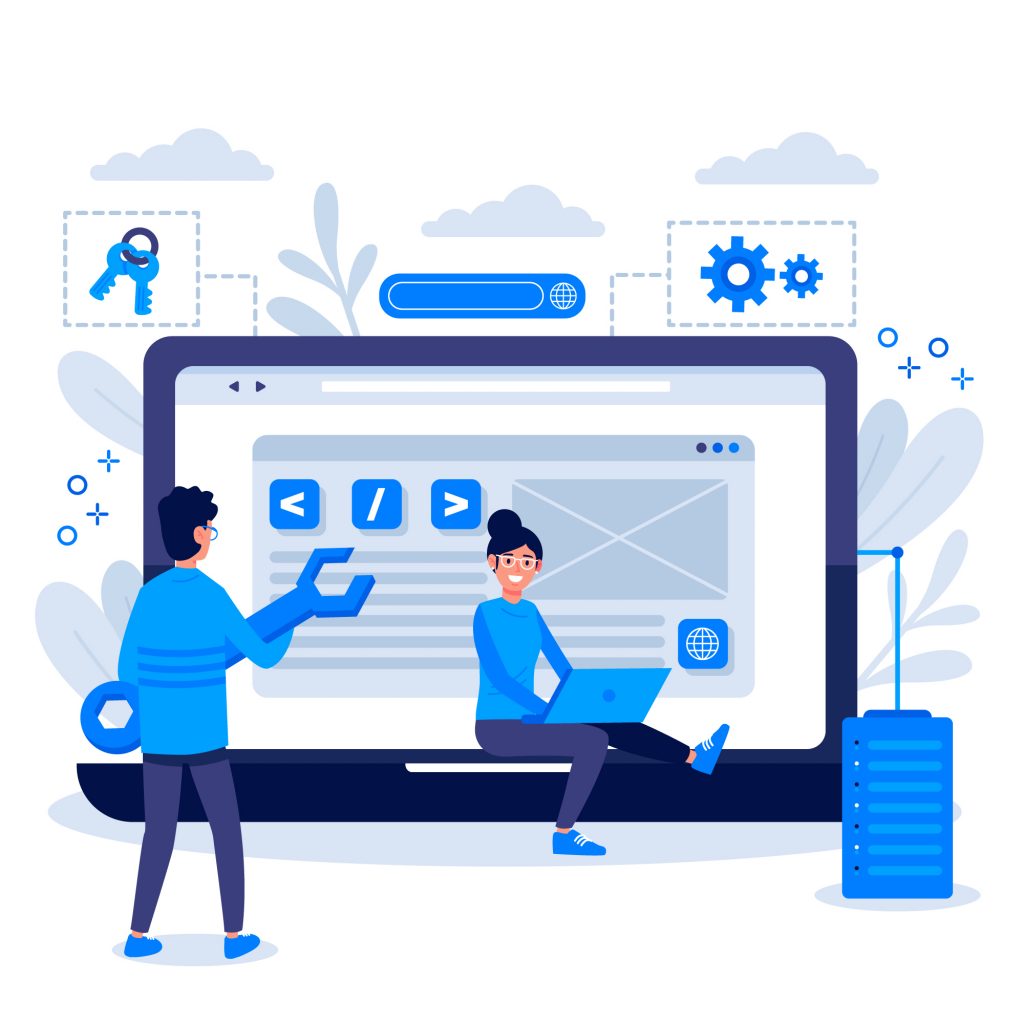 WHY DO PEOPLE SELECT?
VQ Codes for CMS Solutions

Services in Chandigarh ​and Mohali
Here are some possible reasons to choose VQ Codes for CMS Solutions Services in Chandigarh and Mohali:
Expertise and Experience: VQ Codes has a team of experienced developers who specialize in CMS development and have worked on various CMS platforms, such as WordPress, Drupal, Joomla, Magento, and more.
Customized Solutions: VQ Codes understands that every business has unique requirements and offers customized CMS solutions that are tailored to meet the specific needs of their clients.
Quality Assurance: VQ Codes follows a rigorous quality assurance process to ensure that the CMS solutions they deliver are bug-free, secure, and optimized for performance.
On-time Delivery:VQ Codes is committed to delivering projects on time and within budget. They work closely with clients to establish realistic timelines and ensure timely delivery of projects.
Affordable Pricing: VQ Codes offers affordable pricing for their CMS development services, without compromising on quality.
Support and Maintenance: VQ Codes provides ongoing support and maintenance services for their CMS solutions, ensuring that their clients' websites are always up-to-date and running smoothly.
Client Satisfaction: VQ Codes values client satisfaction and strives to build long-term relationships with their clients. They focus on understanding their clients' needs and delivering solutions that exceed their expectations.

Web Development
We are a leading website development company with development centres in Tricity, Chandigarh, Mohali.

Mobile App Development
Also called online marketing, digital marketing is the advertisement of products and services by brands using the internet or digital strategies.

UX Design
The UX design of a website or website application determines the experience of people while using the website.

CMS Solutions
Content Management System is computer software used to manage the generation and refinement of digital content.

QA & Testing
Quality Assurance Testing, popularly known as QA testing, improves the software development process to make it efficient

Web Development
At VQ Codes, we have a very specific method by which mobile apps are developed and designed.